Ultra dimensions Pvt Ltd, based on the East Coast of India at Visakhapatnam Specializes in Marine and Dredging related activities apart from other Marine Systems in various segments of Defence & Aerospace.
Ultra-dimensions has executed numerous Construction Projects starting from residential & to commercial complexes and actively participated in a numerous Marine related works such as Piling andSub- Sea works including construction of break waters, burial and de-burial of underwater pipelines, removals, salvage and Grab dredging Operations.
Ultra-dimensions has created a niche for itself in the infrastructure industry in India, through its implementation of custom solutions to projects. Heavy lifting activity has been the core activity of the Dredging business since its inception and hiring of heavy equipment has been the major forte of the company.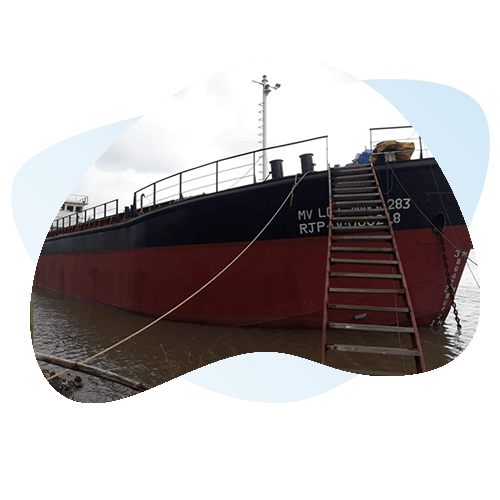 Ultra-Dimensions, has earned a name for itself by carrying out successfully the dredging work in between the piles and proved itself once again in successfully extracting of the 600 dia piles &dismantling of the jetty and removal operation through implementation of its customized solution to the project and deployment of specialized equipment, hiring of dedicated and skilled personnel who can adapt to the challenges and exercise good judgment, involved in removal of the piles and related concrete beams and slabs from the Sub Sea level.
Ultra-Dimensions has thus gradually progressed from a dredging to demolition, removal & salvage Company, with all its experience and technical expertise and thorough understanding of safety procedures, environment damage precautions and exhaustive pre-panning to minimize risk factors.
Name of Dredger/ Crane
Type
Description
1.Manitovoc 4000 Vicon
Crawler Crane
With up to 200 feet of lattice boom.
Lifting capacity of 150 tons.
2.Flat Top Barge of 1980 DWTBarge of 1980 DWT
15mtrs x54 mtrs x 3.5 mtrs
Equipped with four points mooring to lift wreck or debris submerged under water or under the sea bed.
 3.TATA 655 BLC
Crawler Crane
Lifting capacity of 45 tons and 110 feet of lattice boom.
 4.American 7250
Crawler Crane
Lifting capacity of 65 tons and 120 feet of lattice boom.
 5.P&H 440
Crawler Crane
Lifting Capacity of 40 tons and 100 feet of lattice boom.
 6.EX 350 
TATA Hitachi excavator
11.5 mtrs super long reach boom and 7.6 metres arm and 0.7 Cbm bucket combination to achieve a vertical digging reach of 15.5 meters.
 7.EX 200
Rock breaker Excavator
Excavator and Rock Breaker.
 8.Submersible Pumps
Pump
Operated for mud removal.
 9.SSBA
Surface Supply Breathing Apparatus
Operational SSBA sets consisting of Dive compressors and Control Panels for multiple teams of divers.
 10.Dive Gears
 Gears
 KMB Dive mask, underwater communication set, safety harness, neoprene suits, Booties, Dive knifes, Bail out bottles, etc.
 11.Rigging Equipment
 
 Chains and other rigging gear for heavy lift.